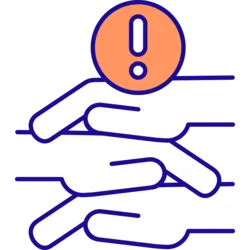 Tests For
Weakness

in Pune
A list of lab tests and other self-help tools for Weakness in Pune
What is Weakness
Inability to perform to the desired level or expectation.
List of Lab Tests For Weakness
Folate
Liver Function Tests
How will these tests help?
The group of tests will help us understand why you are experiencing fatigue and lack of energy. The first group of tests includes the Complete Blood Count (CBC), Electrolyte Panel, Renal Function Tests, Thyroid Stimulating Hormone (TSH), Vitamin B12, Iron Studies, Folate, and Creatine Kinase
These tests are performed to evaluate your overall health and check for any underlying conditions that could be causing your fatigue. The second group of tests includes C-Reactive Protein, Liver Function Tests
These tests will help us evaluate your liver and immune system health and determine if there is any inflammation or infection that could be causing your fatigue and lack of energy.
Book Tests for Weakness in Pune
Pathofast offers Tests for Weakness at our center in Manisha Terrace, Moledina Road, Pune, Camp, India
Our lab in Pune, is known for its exceptional hygiene, polite staff and quick reports
Our Pune Center, is located close to the railway station and the Swargate Central Bus Depot, as well as the new Metro Lines
Please choose an option below to proceed with your booking:
Self Test for Weakness
Answer the following 3 questions to know whether you should get yourself investigated further

Are you feeling unusually weak or tired

Are you having difficulty performing activities that you used to do easily

Are you experiencing any muscle aches or cramps
List of symptoms associated with Weakness
Fatigue

You may have noticed feeling unusually tired throughout the day, even after a good nights rest. This could be a sign of weakness.

Loss of Strength

You may have also noticed a decrease in strength during activities that you would normally be able to perform with relative ease. This could be a sign of weakness.

Difficulty Concentrating

You may have noticed difficulty concentrating on tasks or finding it hard to focus on something for a long period of time. This could be a sign of weakness.
List of home remedies for Weakness
Try these at home, only after consulting your doctor